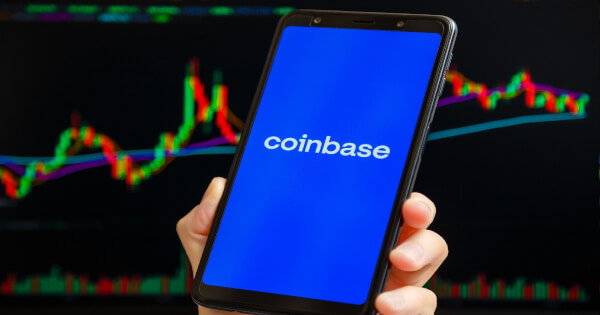 Coinbase Advanced, a renowned cryptocurrency exchange, has partnered with Coinrule, a leading automated trading platform. This collaboration aims to provide over a million retail traders with advanced AI automation tools.
Coinrule's integration with Coinbase Advanced is marked by a unique two-week campaign initiated by Coinbase. This campaign is designed to encourage automated trading by presenting attractive rewards and exclusive offers to its clientele.
Retail traders using Coinbase can now leverage Coinrule's state-of-the-art trading tools to optimize their investment portfolios. Some of the standout features available to Coinbase users include:
Profitable Bots: Users have the flexibility to design trading rules, ranging from straightforward to intricate, based on diverse factors like price, technical indicators, and other conditions. With this integration, traders can now formulate over 100,000 distinct trading strategies on Coinrule tailored for Coinbase Advanced.
Live Market Scanner: Coinrule's unique 'any coin' scanner can monitor price trends across more than 2,000 cryptocurrencies. This feature offers traders the advantage of tracking any cryptocurrency listed on Coinbase Advanced simultaneously, enabling them to trade multiple coins at once.
Extensive Collection of Pre-Built AI Strategies: Coinrule's Strategies Marketplace boasts an extensive array of strategies, crafted by seasoned traders with the assistance of generative AI tools. This ensures that traders of all risk appetites and investment styles find a strategy that aligns with their goals.
Earlier this month, on Aug 11, 2023, Coinrule unveiled its revolutionary Marketplace powered by Generative Models like GPT. This addition has further enhanced their platform, offering traders a plethora of pre-built trading strategies and the capability to customize and automate their trades. The Marketplace is designed to cater to both seasoned traders and beginners, eliminating the need for extensive coding or technical expertise. It fosters a community-driven environment where traders can share, discuss, and discover strategies, benefiting from the collective intelligence of the community.
Gabriele Musella, CEO of Coinrule, expressed his enthusiasm about the collaboration, stating, "We are immensely proud to be among the first trading strategies platforms to start working together with Coinbase Advanced. Our primary objective is to equip retail investors with potent AI tools, leveling the playing field with professional traders. This integration with Coinbase marks a significant milestone in our mission."
Image source: Shutterstock

>