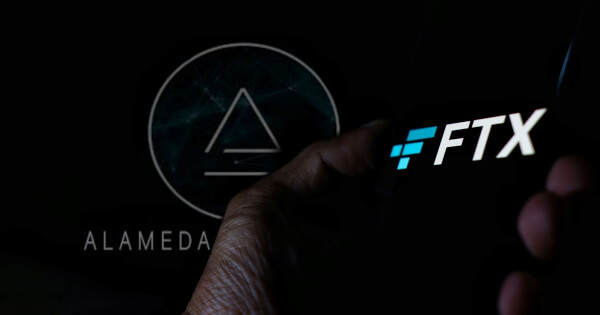 A class action complaint has been filed against Fenwick & West, LLP ("Fenwick"), a prominent law firm, in the United States District Court, Northern District of California, San Francisco Division, on August 7, 2023. The complaint alleges Fenwick's involvement in the FTX disaster, described as "the largest financial fraud in US history."
FTX Disaster Unveiled
The complaint outlines two major schemes allegedly perpetrated by Samuel Bankman-Fried (SBF), FTX Group's founder, and the FTX Group. The first scheme involved stealing customer deposits and using billions of dollars in customer funds for various purposes, including "to support the operations and investments of FTX and Alameda, to fund speculative venture investments, to make charitable and political contributions, and to personally enrich SBF himself" (Page 2). The second scheme accused the FTX Group of offering and selling securities without proper registration, thereby depriving investors of essential financial and risk-related disclosures (Page 3).
Fenwick's Alleged Role
Fenwick, headquartered in Mountain View, California, served as FTX US's principal outside law firm. The complaint alleges that Fenwick provided services to the FTX Group that went beyond legal boundaries, including crafting illegal strategies, setting up shadowy entities, structuring acquisitions to circumvent regulatory scrutiny, and advising on regulatory dodges (Page 4).
FTX's Collapse and Misrepresentation
The FTX Group's alleged fraudulent activities led to its implosion, with over $30 billion in value evaporating almost overnight when the FTX Group filed its emergency Chapter 11 bankruptcy petition in Delaware (Page 3). Despite portraying itself as a trustworthy and law-abiding member of the cryptocurrency industry, the complaint alleges that FTX did not segregate customer funds and used them as an interest-free source of capital for private ventures (Pages 5-6).
Potential Recovery for Victims
The class action may be the only avenue for victims to recover any of their damages, as FTX will be involved in federal bankruptcy proceedings for many years without a guarantee of recovery for the victims (Page 3).
The class action complaint against Fenwick & West, LLP sheds light on the complex legal landscape surrounding the FTX disaster. With billions of dollars at stake and allegations of significant legal violations, the case is likely to attract widespread attention in both the legal and cryptocurrency communities.
Image source: Shutterstock

>