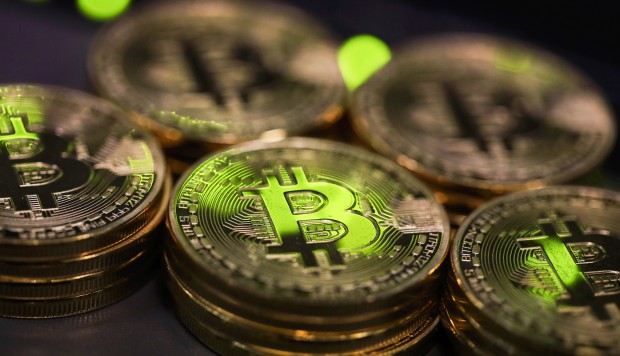 China has shut down numerous blockchain-related news accounts on the WeChat social app, and banned hotels in downtown Beijing from hosting events promoting cryptocurrencies, in a renewed crackdown on activities related to the digital money.
At least eight blockchain and cryptocurrency-focused online media outlets – some of which raised several million dollars in venture capital – found their official public accounts on WeChat blocked on Tuesday evening, due to violations against new regulations from China's top internet watchdog.
Xiongan brings in ConsenSys as adviser on blockchain technology
Tencent, operator of WeChat, said in a statement that it has shut down these accounts permanently as they are "suspected of publishing information related to ICOs [initial coin offerings] and speculations on cryptocurrency trading." It cited regulations enacted earlier this month by the Cyberspace Administration of China, which, among other things, demand content providers within chat apps comply with "national interests" and "public orders."
Separately, Beijing's central Chaoyang district issued a notice on August 17 banning hotels, office buildings and shopping malls in the area from hosting events promoting cryptocurrencies. The document was leaked online this week, and confirmed by the South China Morning Post with the local authority.
A staffer with Chaoyang's financial authority said the notice was triggered by a local event organized by an overseas cryptocurrency exchange last week, and is restricted to the district in question. 
The two incidents are the latest instances of China's continuing crackdown on cryptocurrencies, which began last September with bans on local cryptocurrency exchanges and ICOs, an unregulated crowd fundraising method involved with cryptocurrencies and often associated with scams. Despite government initiatives on adopting blockchain, the central government has made it clear that it does not want retail investors to get involved in cryptocurrencies because of concerns over financial stability.
Blockchain media outlets came to prominence despite the cryptocurrency bans as they fill a niche in providing investors with timely information on cryptocurrency prices, and reviews on blockchain-related projects. Just like other Chinese news services, these platforms rely heavily on WeChat to reach audiences aside from their apps and websites. The blocked accounts on WeChat come from some of the most popular blockchain news platforms including Jinse Caijing and Huobi News, whose apps and sites are still in operation.
China sees sixfold surge in new companies with 'blockchain' in name
In its statement, Beijing-based Huobi, which also operates one of the world's biggest cryptocurrency exchanges, acknowledged the shutdown of its news account as WeChat's "broad action targeting industrial media." Jinse Caijing did not immediately reply to a request for comment.
Blockchain news platforms have attracted venture capital funding in China. Jingse Caijing, which started in 2016 and now boasts 350,000 unique daily visitors, raised more than 8 million yuan (US$1.2 million) from Beijing-based Node Capital in a pre-series A round last August. Also blocked on WeChat is Shenlian Caijing, which was founded earlier this year by several veteran Chinese journalists, and raised 10 million yuan from angel investors including Plum Ventures and Dfund.
A major revenue source for these news services is paid content from blockchain-related projects. Jingse Caijing publishes more than 200 articles per day. A featured article on the site, for example, is said to cost 12 ethereum, which is currently valued at about US$3,500.
In March, a commentary published by the website of the People's Daily, the mouthpiece of the Communist Party, accused blockchain news outlets of creating articles to manipulate cryptocurrency prices and promote ICO projects. "These 'media' outlets have made huge fortune in the speculative waves of cryptocurrencies, but due to their nature, it's doubtful how long their barbaric growth can keep on going," according to the commentary.

>