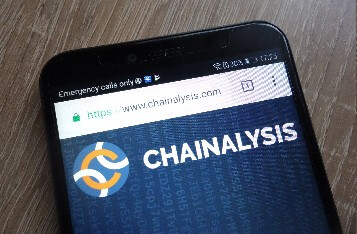 Chainalysis has announced the integration of Coinbase Commerce into its payment systems. This new feature enables users to settle invoices with a diverse selection of digital assets, including a variety of DeFi tokens.
The integration of Coinbase Commerce significantly smooths out the payment process, eliminating traditional barriers that come with fiat transactions. This innovative step means that Chainalysis clients from around the globe can now leverage an expanding array of cryptocurrencies for payments.
This move will notably benefit those customers who operate predominantly within decentralized networks and rely on digital assets for their financial transactions. With this change, these customers can seamlessly settle their invoices without needing to convert to fiat currencies or use traditional banking services.
Rakib Azad, SVP Finance at Chainalysis, underscored the company's understanding of the distinctive needs of DeFi participants, expressing excitement over supporting their operations by accepting a wide range of digital assets. "This development demonstrates our dedication to fostering the continued growth and innovation of the DeFi industry," Azad said.
Coinbase's VP of Engineering, Will Robinson, highlighted how the collaboration with Chainalysis and integration of Coinbase Commerce aligns with their vision of creating more economic freedom through cryptocurrency. Robinson stated, "Cryptocurrency has the potential to create more economic freedom for every individual and business in the world. This collaboration is another step towards that vision."
Chainalysis customers keen on making payments via Coinbase Commerce are encouraged to contact their Chainalysis account representative.
This move reflects the growing trend of businesses increasingly adopting cryptocurrencies in their operations, signifying another significant milestone in the mainstream acceptance of digital assets.

>