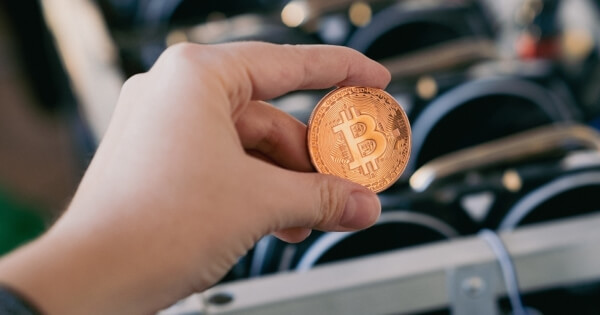 Bitcoin mining company Griid announced that it will merge with Adit EdTech Acquisition Corp through a special purpose acquisition company (SPAC) to be listed on the New York Stock Exchange under the stock code "GRDI".
After the merger, Griid which is headquartered in Cincinnati and focuses on providing vertical integration will be valued at as high as $3.3 billion.
According to the plan, Griid expects to receive approximately US$246 million in cash from Adit EdTech. The transaction is expected to be completed in the first quarter of next year.
Griid stated that the team has always built a portfolio of Bitcoin mining facilities by purchasing low-cost energy to support the growth of carbon-free energy generation.
Griid expects to mine 637 BTC this year, and the total hash rate of all miners are 187 petahash per second (PH/s). It also stated that it will put 734 megawatts of its 1,300 megawatts of electricity into operation in 2023 for large-scale bitcoin mining, and the cost will be reduced to $6,225 per bitcoin.
By 2024, the company expects to mine 24,348 BTC per year.
The CEO of GRIID Trey Kelly, said that:
"We are building an American infrastructure company with the largest pipeline of committed, carbon-free power among public bitcoin miners at the lowest cost of scaled production. Our team has demonstrated a track record of successful execution over the past three years since starting the company, and we look forward to delivering expansion of capacity through this transaction."
David Shrier, CEO of Adit EdTech added that:
"Carbon-free mining is the future of Bitcoin."
In early November, Bitdeer Technologies Holding Co, a Singapore-based Bitcoin mining company controlled by the co-founder of Bitmain, Wu Jihan, announced plans to go public in the United States through a merger with Blue Safari Group Acquisition Corp, with an estimated transaction value of US$4 billion. 
Image source: Shutterstock

>