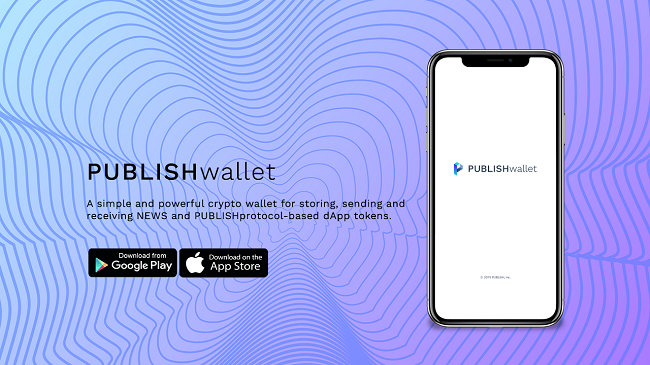 Blockchain media platform PUBLISH launches crypto wallet app 'PUBLISHwallet' for Android
PUBLISH Inc., a provider of blockchain solutions for media businesses, has announced the official launch of its decentralized hot wallet.
PUBLISHwallet, a downloadable application that is not linked to any third-party exchange, is currently available for Android devices. It is expected to be launched on the Apple App Store soon.
The announcement follows PUBLISHwallet's beta launch last month.
The wallet will allow users to easily create or import EOS accounts, view their account balance, send and receive PUBLISHprotocol-based tokens and see transaction history, view a summary news feed published by PUBLISHalliance partners along with latest announcements, and see real-time prices of PUBLISHprotocol-based dApp tokens.
"The launch of PUBLISHwallet on Google Play Store marks an important step in the creation of a self-sustaining ecosystem for the news industry. It is part of our efforts to bring the benefits of tokenization to this stagnating industry using blockchain technology," said Sonny Kwon, CEO of PUBLISH.
The launch comes amid a number of key announcements from PUBLISH. This includes listing of its proprietary token 'NEWS' on Hoo exchange, the Korea Internet Newspaper Association (KINA) agreeing to use PUBLISH's blockchain-based content management system, the introduction of "Benchmark Token Sale" (BTS) mechanism, and more.
More recently, the company has announced the listing of its NEWS token on Hanbitco, which is one of seven Korean cryptocurrency exchanges to have passed a recent security audit by the Korea Internet & Security Agency (KISA).
<Copyright © TokenPost. All Rights Reserved. >

>