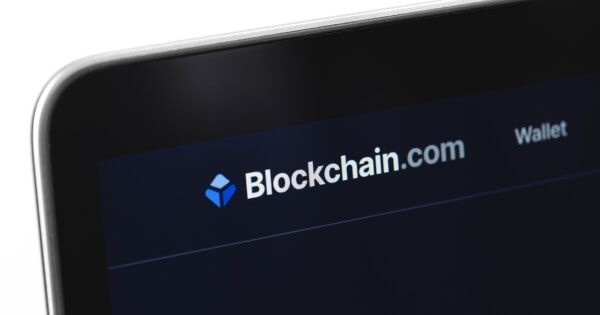 The Monetary Authority of Singapore (MAS) has granted a Major Payment Institution License (MPI) to the popular cryptocurrency exchange Blockchain.com. With this license, the platform will be able to provide digital payment token services to institutional and accredited investors. On August 7, 2023, it was disclosed that the application had been approved, and on August 1, 2023, the license was issued.
The license comes after Blockchain.com received in-principle approval from MAS in September of the previous year. As of now, there are 3,427 companies that have been granted licenses, with distribution across five key sectors: Banking (205), Capital Markets (1,782), Financial Advisory (579), Insurance (392), and Payments (469). Among the licensees, notable names in the fintech and blockchain industries can be found, including BitRock Capital, Circle, PayPal, BlackRock, Paxos, Revolut, Blockchain Founders Fund, and Alipay. These companies reflect the diverse and growing landscape of financial technology and digital asset services in Singapore.
In a statement on Medium, Blockchain.com CEO and Co-Founder Peter Smith commended the MAS for its "transparent regulatory process that prioritizes crypto industry oversight while allowing innovation to thrive." The company also expressed its view of Singapore as an attractive city-state for investment and growth, particularly for its institutional customers.
The granting of the license to Blockchain.com is part of Singapore's broader efforts to establish itself as a hub for the cryptocurrency industry. Earlier on August 7, MAS announced a commitment of approximately $112 million (around 150 million Singapore dollars) to support the financial technology sector, including those in Web3. Additionally, the regulator introduced new rules in July, requiring crypto service providers to hold customer funds in a statutory trust by the end of the year.
Singapore's regulatory approach has been marked by a balance between oversight and encouragement of innovation. The country has been positioning itself as a favorable destination for crypto firms, with a July report by Galaxy Digital indicating that Singapore-based crypto firms were third in line for crypto startup funding in Q2 2022, trailing only the United States and the United Kingdom.
The approval of Blockchain.com's license is a significant step in Singapore's ongoing efforts to foster a regulated and thriving cryptocurrency ecosystem. It reflects the city-state's commitment to thoughtful regulation that both ensures consumer protection and facilitates technological advancement in the financial sector.
Image source: Shutterstock

>