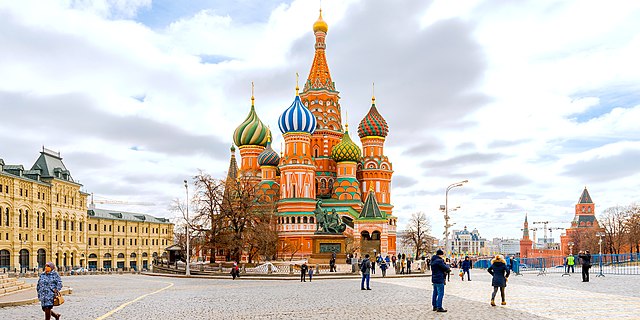 Bitcoin, Tether, Litecoin, and Ether ranked top four most popular cryptos in Russia
A recent study also revealed that online chatter on cryptos has significantly increased along with the market rally this year.
With the prices of popular cryptos such as Bitcoin (BTC) and Ether (ETH) setting new all-time highs, the Bank of Russia noted a surge in crypto transaction volume this year. A recent study also revealed that online chatter on cryptos has significantly increased as well and even identified the most talked-about coins among Russian cryptocurrency enthusiasts.
Brand Analytics published a report that ranked the most popular cryptos based on the frequency of their appearance in Russian-language social media conversations, Bitcoin.com reported. To get the job done, the team analyzed over 2.4 billion public messages which contain more than 46.7 billion words.
Bitcoin (BTC), the world's biggest crypto by market cap, is also the most popular digital currency among Russians. The coin was mentioned 4,415,200 times in social media posts.
It's easy to see why the crypto would be popular in the country. Since the start of 2021, BTC rallied setting successive new all-time highs in the process such as when it almost reached $67,000 in October and briefly soared past $69,000 in November.
Meanwhile, the stablecoin tether (USDT) is the second most popular crypto in Russia and was mentioned 855,800 times on social media. USDT is also the world's fourth-largest crypto with a market cap of $73 billion based on Coinmarketcap data.
Litecoin (LTC) is ranked third with 424,300 mentions. LTC is currently the sixteenth-largest crypto with a market cap of $14 billion.
At the fourth spot is Ether and was mentioned 417,900 times. The native crypto of the Ethereum blockchain, ETH is also the second-largest after BTC and has a market cap of $529 billion.
Ranked fifth is XRP with 217,400 mentioned followed by DOGE at sixth place with 216,300. Completing the top ten cryptos in Russia are Solana (SOL) with 196,900 mentions, Monero (177,900 mentions), Bowscoin (158,400 mentions), and Travala with 122,000 mentions.
Analysts say that that interest in crypto in Russia has not yet reached its peak. "There are thousands of different cryptocurrencies in the world, while only 600 of them are mentioned in the Russian-speaking space," the researchers noted. Russia recently became one of the top three destinations for Bitcoin mining, which could further drive interest in the future.
<Copyright © TokenPost. All Rights Reserved. >

>