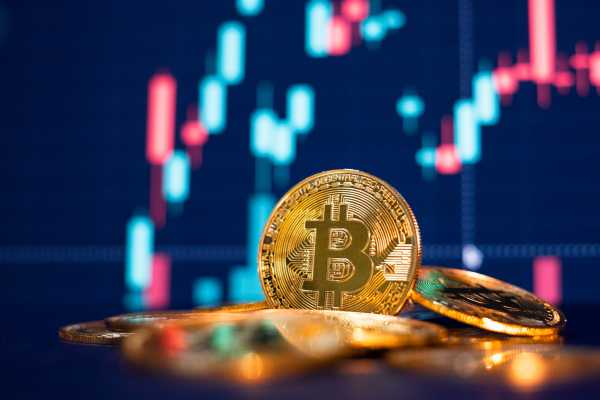 "People were thinking the Fed would massage the minutes to add in some hawkish commentary but it's not there," said popular macro news/analysis service ForexLive in a tweet. As such, markets responded by paring back on Fed tightening bets. According to the CME Fedwatch tool, the implied probabilities of a 50 vs 75 bps rate hike in September are now at 63.5% and 36.5% respectively from closer to 40% and 60% prior to the minutes.
People were thinking the Fed would massage the minutes to add in some hawkish commentary but it's not there.

— ForexLive (@ForexLive) August 17, 2022
Stocks, Crypto Rise as Bond Yields Decline
The dovish-leaning minutes helped give US equity markets a modest boost from earlier session lows, though the S&P 500 and Nasdaq 100 were both still last trading in the red. US bond yields, particularly at the short end of the curve, were knocked from earlier session highs, though yields remain higher on the day across the curve.
Recent upside in stocks/downside in yields has helped lift the mood slightly in cryptocurrency markets. Bitcoin was last changing hands in the $23,500 area, up nearly 1.0% from earlier session lows in the $23,000s, but still down about 1.4% on the day. Ethereum, meanwhile, was last changing hands just above $1,850, up about 2.0% from earlier session lows, though still down about 1.0% on the day. Both cryptocurrencies are roughly in line with their pre-minutes levels, having pared initial gains.
A less aggressive pace of rate hikes from the Fed, as Wednesday's minutes have been interpreted as implying, is being interpreted as a marginal positive for crypto because 1) easier financial conditions encourage risk taking in financial markets, with the highly risk-sensitive cryptocurrency sector primed to be a main beneficiary and 2) a less aggressive Fed reduces downside risks to the US economy, which is generally bullish.
Ethereum Supported Amid Merge Optimism
Optimism about Ethereum's upcoming transitions from being a Proof-of-Work (PoW) blockchain to a Proof-of-Stake (PoS) blockchain could be helping ETH recover from earlier session lows. According to Ethereum's senior developer Tim Beiko, the so-called "Merge Mainnet Readiness Checklist" is all checked out.
https://twitter.com/TimBeiko/status/1559970287256449024
This suggests that the mainnet merge, which is expected sometime in mid-September (likely between 15-20 September), is on track. ETH got a boost last week when developers successfully implemented a final dress rehearsal of the merge on the Goerli public testnet.

>