During the early trading hours on Sunday, the overall crypto market has entered a neutral mood where a few altcoins keep rising, while others have entered the correction zone. Bitcoin (BTC) Price is trading slightly above the $23K zone while Ethereum price is trading at $1,685.41. 
On the other hand, The Bitcoin dominance rate is seeing a downtrend since being rejected by the 48% resistance area.  
Bitcoin Dominance level can see a shift! 
Popular crypto analyst benjamin cowen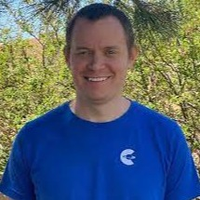 benjamin cowen founder, ceo at Cryptoverse  
Benjamin Cowen is a researcher, financial analyst, YouTuber, and the founder of the "Into The Cryptoverse" analytics website and community in the United States. "Into The Cryptoverse" includes, among other things, subscription-based crypto market reporting, price research, and risk analysis.
 
Benjamin Cowen earned a bachelor's degree in science with a minor in mathematics and physics from North Carolina State University in 2012. Cowen went on to get a Master of Science in Nuclear Engineering (2015) and a Doctor of Philosophy in Nuclear Engineering (PhD.) from the University of New Mexico School of Engineering (2018).
 
He had 720,000 subscribers and over 71 million cumulative video views as of this writing. His YouTube videos include trend analysis and price predictions, but he also occasionally posts video introductions to several cryptocurrencies.
 
He delivers the paid "Into The Cryptoverse" reports in addition to freely available analysis videos on YouTube (the Premium List). Members receive weekly reports that include, among other things, video updates on the state of crypto, risk analysis data, logarithmic regression analysis, price analysis, and thorough weekly reports. EntrepreneurChief Executive OfficerMarket Analyst



Followers : 0 View profile in his recent video update outlines how the bitcoin dominance level plunged from 73% in 2021 end to 41% at press time. The Analyst believes that the second largest cryptocurrency Ethereum could boost the bitcoin dominance level following the merger. 
As per Cowen, the much-awaited "The Merge" Event switching from a proof-of-work network to a proof-of-stake can act as a "sell on the news" event with traders shifting their funds to the largest cryptocurrency Bitcoin. 
Cowen says that, the bitcoin dominance level can trun around with "some major events coming up that at which point the narrative could shift and maybe there could be various re-weightings of portfolios?"

one of the biggest things is obviously the Merge for ethereum ethereum Blockchain NetworkTechnology Followers : 0 View profile . There's certainly a lot of momentum behind that right now… and that theoretically is coming up in September, where it transitions from proof-of-work to proof-of-stake… – Says Benjamin Cowen.
According to analyst, the bitcoin org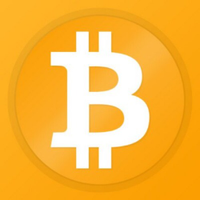 bitcoin org Event OrganiserTechnologyPayment solution





Followers : 0 View profile Dominance level will initiate a turnback in the month of September with the Ethereum merge. He also believes that many traders will reallocate some of their portfolios following the event. Overall, Cowen believes that the merger might be delayed again like many times previous.
Another popular analyst, with Twitter, handle @ImNotTheWolf is expecting overall BTCD to continue its downtrend. He expects that Due to their volatile & illiquid nature, bottom levels on #altcoins likely hit before Ethereum or Bitcoin. Altcoins will outperform the majors since bag holders have already capitulated.
Was this writing helpful?

>