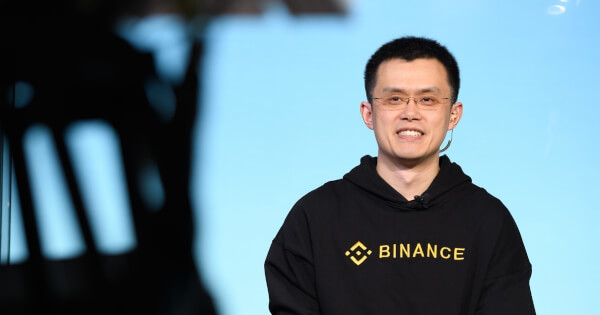 Changpeng Zhao, the Chief Executive Officer of Binance cryptocurrency exchange, known on Twitter as 'CZ', has been tagged the richest ethnic Chinese person alive.
This bold claim was made by local media outlet Caijing on Weibo. Despite the fact that the mainstream mainland media outfits refuse to report on these claims, various Chinese media have gained numerous mentions.
The Caijing report has it that Binance, the world's largest trading platform by transaction volume, is currently estimated to be worth about $300 billion. Drawing on a previous Forbes report, the outspoken CEO owns a 30% stake in Binance which effectively places his net worth at $90 billion. According to Caijing, this valuation:
"Means that Zhao has become the richest [Chinese] man and ranks among the top 10 richest people in the world."
In comparison, Caijing said CZ is at least 35% richer than Zhong Sui Sui, the mainland's richest man known as the founder of beverages giant Nongfu Spring. ByteDance (the parent company of TikTok) Founder Zhang Yiming ranks as the next richest person, followed by Zeng Yuqun, the Founder and Chairman of the Ningde Times media empire. Tencent's supremo Ma Huateng completes the list of the top five richest men as profiled by the news outlet.
The 44-year-old crypto giant is a prominent figure in the digital currency ecosystem. Reporting on crypto-linked entities may be in contravention of the ban on the nascent asset class by Beijing.
CZ has been described as a very calm personality and is not one to show off his wealth. He has often called himself a no-so-good example of a leader who diversifies his portfolio as he only holds Bitcoin (BTC) and Binance Coin (BNB) coins. While his personal coin holdings were not factored into the wealthiest man narrative, it will be great to hold CZ by his own words that he is financially free.
Image source: Shutterstock

>