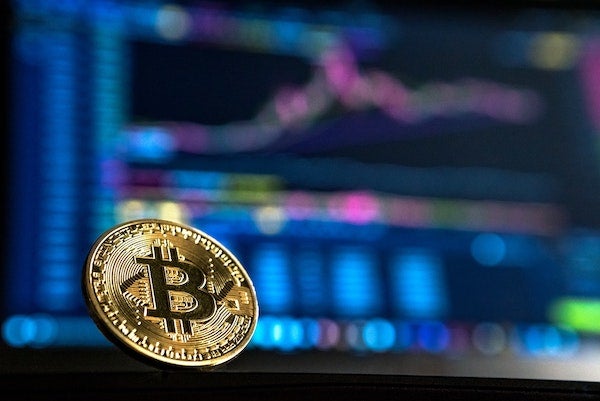 Sub $1 cryptocurrencies are attractive investments for extremely risk-tolerant investors, as these digital assets are even more volatile than blue chip cryptocurrencies like Bitcoin (BTC) and Ethereum (ETH). While buying up these small altcoins may be profitable, you shouldn't invest more than you're willing to lose.
What are Altcoins?
While the term altcoin refers to any cryptocurrency other than Bitcoin, most investors don't refer to Ethereum as an altcoin. This is because of Ethereum's robust ecosystem of non-fungible tokens (NFTs), decentralized applications and Ethereum-based tokens. Let's take a look at the different types of altcoins available on the market today.
BEP-20 tokens are altcoins on Binance Smart Chain. These tokens, like SafeMoons and CumRocket, are some of the highest-risk investments in crypto. Generally speaking, these projects won't last in the long term, and you should treat these investments as a short-term gamble.
ERC-20 tokens are cryptocurrencies on Ethereum's network. There are plenty of great projects on Ethereum, like Uniswap, Compound and yearn.finance, which all have great use cases. However, anyone can create an ERC-20 token relatively easily, so make sure that the token you're investing in is legitimate. 
Native blockchain tokens are cryptocurrencies that use their own blockchain. Some large altcoins that run on their own blockchain include Dogecoin, Litecoin and XRP.
Smart contract altcoins are blockchains that host code on their blockchain to utilize decentralized applications. The largest smart contract blockchain is Ethereum, but Polkadot, Cardano and Solana are all notable competitors.
Market Capitalization Versus Token Price
If you take away 1 thing from this article, it should be that market capitalization is far more important than token price. Just because a token is inexpensive at a per token price doesn't mean that the valuation of the cryptocurrency project is also cheap.
For example, yearn.finance trades at $33,000 per token, but its market cap is just $1.2 billion. In contrast, Dogecoin (DOGE) trades at $0.21, but its market capitalization is over $27 billion because of the enormous amount of DOGE in circulation. So, it's actually harder for Dogecoin to double in price than it would be for yearn.finance to do so. 
Investing in Penny Cryptocurrencies
Before investing in cryptocurrency, you should do your own research. Some projects have great potential, while others will likely be worthless in the years to come. Small market cap altcoins are even riskier than large cryptocurrencies, so invest accordingly.
Best Penny Cryptocurrencies
Here's our list of the best penny cryptocurrencies. The purpose of this list is to bring attention to inexpensive cryptocurrencies with large growth potential. All the coins on this list are within the top 200 most valuable cryptocurrency projects, so they've already seen some large developments and user adoption.
Cryptocurrency Exchanges for Penny Cryptos
Because these altcoins are relatively small, not all crypto exchanges support these tokens. Depending on which crypto from this list you want to invest in, you may need to make an account with a new cryptocurrency exchange. Coinbase supports Basic Attention Token, The Graph and Decentraland. 
Binance supports all the tokens on this list except Shiba Inu, and it's the largest crypto exchange in the world. If you're looking to get access to more variety of cryptos, then look no further than Binance. 
If you're looking to invest in Shiba, the best way to do so is on Voyager. Its mobile app and low fees make it a go-to option for many crypto investors. 
Commissions
Account Min
$0
1 Minute Review
Coinbase is one of the Internet's largest cryptocurrency trading platforms. From Bitcoin to Litecoin or Basic Attention Token to Chainlink, Coinbase makes it exceptionally simple to buy and sell major cryptocurrency pairs. 
You can even earn cryptocurrency rewards through Coinbase's unique Coinbase Earn feature. More advanced traders will love the Coinbase Pro platform, which offers more order types and enhanced functionality.
Though Coinbase doesn't offer the most affordable pricing or the lowest fees, its simple platform is easy enough for complete beginners to master in as little as a single trade.
Best For
New cryptocurrency traders
Cryptocurrency traders interested in major pairs
Cryptocurrency traders interested in a simple platform
Pros
Simple platform is easy to operate
Comprehensive mobile app mirrors desktop functionality
Coinbase Earn feature rewards you with crypto for learning about available coins
Cons
Higher fees than competitors
Commissions
FREE
Account Min
$10.00 USD
1 Minute Review
Voyager is a leading name in the sphere of cryptocurrency investing, giving you access to over 50 tokens and coins. Buy, sell and swap assets using Voyager Crypto's simple mobile platform available as a free download for iOS and Android users. 
When you invest through Voyager, you'll pay nothing in commissions, which is a major benefit when compared to other cryptocurrency brokers. Voyager is also one of the only brokers we've seen that allows users to earn interest on their crypto investments. 
Though the broker could do more to improve its customer service, it's an excellent option for beginner investors and seasoned professionals alike.
Best For
Cryptocurrency investors looking for a wide selection of supported projects.
Investors who prefer mobile trading.
Anyone interested in earning interest on their crypto investments.
Pros
Simple, straightforward and intuitive mobile platform
Wealth of investment opportunities
Allows users to earn interest on select crypto investments
Cons
Only available for mobile users — no desktop platform
Limited routes to contact customer service team
Crypto Price Movements
The crypto markets have seen a sharp correction since their peak in early May, but many investors see this as an opportunity to accumulate crypto at lower prices. If the past is any indicator of future performance, you can't go wrong HODLing your cryptocurrency over the long term.
Get Notified 
Unlike stocks, the cryptocurrency markets are open 24 hours a day, 7 days a week. If you don't want to constantly monitor the crypto markets, you should consider using CryptoPro. CryptoPro is a free-to-use portfolio tracker, and it can send you notifications when there are major spikes in volatility. You can adjust these notifications, so you'll only get notified on price movements that are relevant to your portfolio.
Bitcoin Versus Altcoins
Most cryptocurrency investors hold Bitcoin as well as altcoins. While altcoins are attractive investments because of their future price potential, they're far more risky than Bitcoin. Because Bitcoin is well established and has institutional support, it's unlikely that we'll see Bitcoin die. However, altcoins with specific use cases may not end up being viable in the long term, so only invest money in altcoins that you're able to lose.
Recommended lecture: BEST BLOCKCHAIN PENNY STOCKS
Benzinga crafted a specific methodology to rank cryptocurrency exchanges and tools. We prioritized platforms based on offerings, pricing and promotions, customer service, mobile app, user experience and benefits, and security. To see a comprehensive breakdown of our methodology, please visit see our Cryptocurrency Methodology page.
Gemini builds crypto products to help you buy, sell, and store your bitcoin and cryptocurrency. You can buy bitcoin and crypto instantly and access all the tools you need to understand the crypto market and start investing, all through one clear, attractive interface. Gemini Crypto Platform offers excellent account management options. You can manage your account at a glance, view your account balance 24-hour changes and percent changes. Get started with Gemini now.

>