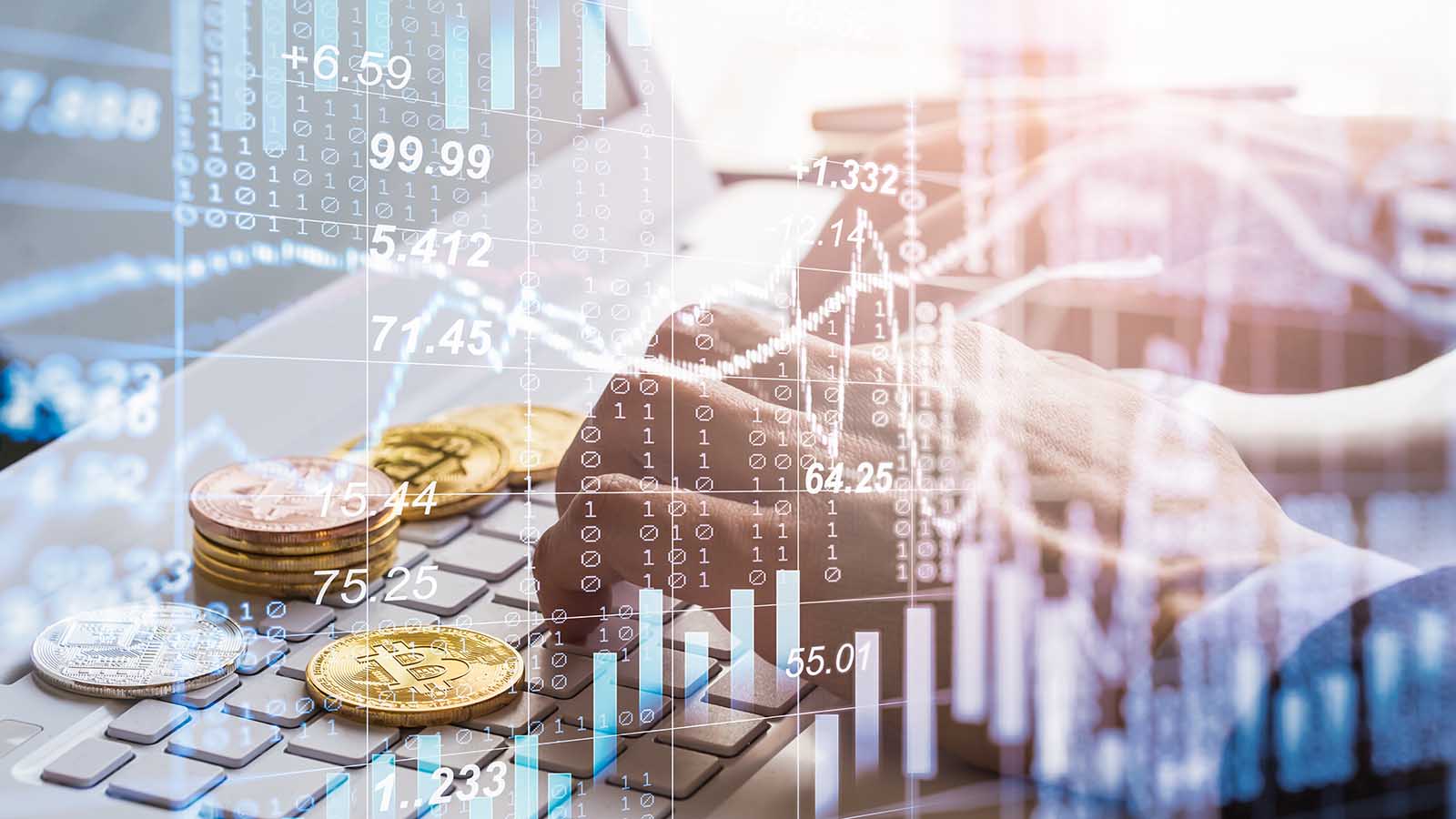 Commonly referred to as "penny cryptos," the number of altcoins under $1 is on the rise. Such low-cost tokens attract most crypto investors, as they're usually seen to have explosive growth potential. Market participants are on the lookout for penny cryptos that could be the next Dogecoin (CCC:DOGE-USD). Despite the recent market selloff, DOGE-USD is up more than 4,200% year-to-date (YTD).
Finding cryptocurrencies valued under $1 with similar growth potential has become a major undertaking for most crypto investors. A large number of people regard them as offering a lower threshold to entry and higher potential returns. After all, in 2009 Bitcoin (CCC:BTC-USD) had almost no monetary value. Now it is hovering around $33,000. Therefore, today I'll discuss the seven best altcoins to buy under $1 that deserve further due diligence.
Recent research led by Claire Ye of Carnegie Mellon University, Pittsburgh, Pennsylvania, highlights, "Many alt-coins are forks of Bitcoin, inheriting many of its familiar and well-loved characteristics while adding a twist, whether it be in the cryptography or validation process." Within a given blockchain ecosystem, the native altcoin typically enables users to pay for transaction, storage and gas fees and to earn rewards.
July could hold further surprises for digital currency investors as the crypto space is highly speculative and volatile. Thus, these investments may not be suitable for all portfolios. With that information, here are seven of the best altcoins that currently trade under $1:
AMP (CCC:AMP-USD)
Basic Attention Token (CCC:BAT-USD)
Chiliz (CCC:CHZ-USD)
Decentraland (CCC:MANA-USD)
Harmony (CCC:ONE-USD)
Holo (CCC:HOT-USD)
PotCoin (CCC:POT-USD)
Best Altcoins: AMP (AMP-USD)
52-week range: $0.0065 – $0.0586
Market capitalization: $2.37 billion
Launched in September 2020, AMP-USD is a new digital collateral token built on the Ethereum (CCC:ETH-USD) blockchain. Developed by merchant payment network Flexa and ConsenSys, the altcoin offers instant and verifiable value transfer, allowing users to quickly and irreversibly secure transactions. AMP-USD tokens can be sent and received via any ERC20-compatible wallet.
AMP claims that the altcoin works under a versatile interface for collateralization through a system of collateral partitions and collateral managers. By definition, "Collateralization occurs when a company pledges an asset to a lender (usually in return for a loan)."
Collateral partitions can collateralize any transaction and carry balances that are verifiable on the Ethereum blockchain. On the other hand, collateral managers work as smart contracts that lock, release or redirect the collateral in these partitions.
The altcoin has a circulating supply of around 42 million, with a maximum supply capped at 92.5 million. AMP-USD is currently trading around $0.06, up 770% YTD despite declining 35% in the past week.
Basic Attention Token (BAT-USD)
52-week range: $0.1748 – $1.65
Market cap: $860 million
Basic Attention Token, or BAT-USD, is another Ethereum-based token that powers a new blockchain-based digital advertising platform. It aims to reward users for their "attention," while providing advertisers with a better return on their ad budgets and spending.
Digital advertising has some industry-wide concerns, such as declining revenues for traditional publishers, privacy violations of users and difficulties faced by advertisers to analyze the effectiveness of their ads. The platform hopes to address these issues. The altcoin was launched in 2017 by the co-founder of Mozilla and Firefox, Brendan Eich.
Its advertising ecosystem is delivered through the privacy-focused web browser Brave. BAT-USD token is the unit of reward in this ecosystem and is exchanged between advertisers, publishers and users. While the network rewards publishers for their content through Brave Rewards, advertisers can target particular groups of users more efficiently.
The Brave browser has more than 25 million monthly users. More than 150 publishers take part in Brave Rewards, including Wikihow, Archive.org and Smashing Magazine.
BAT-USD currently hovers around $0.57, up 179% YTD. However, the altcoin currently trades almost 70% below its all-time-high price in April.
Best Altcoins: Chiliz (CHZ-USD)
52-week range: $0.0089 – $0.8915
Market cap: $1.4 billion
Chiliz aims to increase monetization and fan engagement in the sports world. Chiliz.net is the world's first tokenized sports exchange where fans trade or purchase sports-branded tokens. The platform operates in the non-fungible token (NFT) space. CHZ-USD is the native cryptocurrency utilized on the Chiliz and Socios.com platforms.
The ecosystem has quickly become the leading blockchain in the e-sports arena. Sports clubs launch their own tokens to offer perks to sports fans, such as voting rights or easier access to game tickets. Over 100 sports teams are now on the platform, including widely followed European soccer clubs like Paris Saint-Germain, FC Barcelona, Juventus and Manchester City.
Chiliz is investing in its U.S. operations as it gets ready to launch fan tokens with franchises from major U.S. sports leagues. In addition, the Japanese e-commerce group Rakuten (OTCMKTS:RKUNY) and Chiliz announced a partnership whereby "Rakuten customers in Spain, UK and Germany can use Rakuten points to redeem Fan Tokens."
Investors should keep an eye on whether Chiliz will be able to introduce new monetization methods for sports and e-sports organizations. CHZ-USD currently hovers around $0.24, up almost 1,000% YTD. The altcoin currently trades at only a quarter of its all-time-high (ATH) value in mid-March.
Best Altcoins: Harmony (ONE-USD)
52-week range: $0.0039 – $0.2233
Market cap: $650 million
Harmony is a blockchain platform that facilitates the creation and use of decentralized applications (DApps). Founded in 2017 by Stephen Tse, Harmony has gained popularity as a sharding protocol to scale Ethereum DApps without compromising decentralization and security. A sharding protocol splits "the overheads of processing transactions among multiple, smaller groups of nodes" to improve network speed.
ONE-USD, which enables users to operate within the ecosystem, is used as a stake for the effective proof-of-stake (EPoS) consensus model. The altcoin has a max supply of 12.6 billion tokens, with 9.5 billion already in circulation.
The digital currency hovers around $0.065 territory, up more than 1,400% YoY. ONE-USD is trading more than 70% lower than its ATH value in late March.
Best Altcoins: Holo (HOT-USD)
52-week range: $0.00043 – $0.03157
Market cap: $1.04 billion
Holochain provides an open-source framework for developing DApps without relying on the blockchain technology. As a result, it does not have "the huge storage and data exchange requirements like blockchain."
This peer-to-peer (P2P) distributed platform allows computer users to host distributed applications and receive payments for their contributions.  DApps are hosted on the internet by Holo network participants who earn "HoloFuel" in return for sharing extra space and computing power to host apps.
Transactions are not public ledger on the blockchain but rather logged on individual user nodes. Thus, each peer in the network stores its data locally within its device. Without the need for a centralized infrastructure, P2P web applications are faster. Therefore, Holochain claims to offer a cheaper, more scalable and more energy-efficient alternative to blockchain.
HOT-USD currently hovers slightly less than $0.006. YTD, it's up 840%. The altcoin trades about 80% lower than its ATH in early April.
Best Altcoins: Decentraland (MANA-USD)
52-week range: $0.0355 – $1.63
Market cap: $851 million
MANA-USD, another cryptocurrency developed on the Ethereum blockchain, is used on Decentraland, the largest blockchain virtual world. Founded by Esteban Ordano and Ariel Meilich in 2015, the virtual reality (VR) platform is entirely owned by users.
On Dreamland, it is possible to "buy LAND, a coded piece of the metaverse that translates to a 16m by 16m plot of virtual land." LAND owners exercise complete control over the environment and applications they operate and receive all of the income generated by their creations. Users who want to purchase, build or monetize VR applications rely on MANA-USD.
Grayscale Investments, sponsor of the Grayscale Bitcoin Trust (OTCMKTS:GBTC), has recently unveiled a new trust offering that includes MANA-USD. The altcoin currently trades around $0.50, up about 500% YTD. Despite a 40% decline during the past month, MAN-USD has gained about 1,200% over the past 12 months.
Best Altcoins: PotCoin (POT-USD)
52-week range: $0.0033 – $0.0605
Market cap: $4 million
PotCoin is a cryptocurrency designed as the first blockchain payment technology focused exclusively on the legal cannabis industry. It claims to be an ultra-secure digital currency, network and banking solution.
Trading a virtual currency like POT-USD anonymously over a decentralized network is particularly appealing for the cannabis industry. Since businesses cannot use banks due to federal legislation, there is a void in the market. As a result, the development of marijuana-specific virtual currencies has been receiving attention.
Research by Patrick A. Tighe of the University of Michigan Law School highlights, "without access to the vast majority of financial institutions, state-legalized marijuana businesses effectively operate only in cash. From the state's perspective, a cash-only industry increases concerns about public safety and regulatory oversight."
POT-USD is gaining popularity due to its low fees as well as its capability to send money worldwide. PotCoin has a current supply of around 226 million tokens, with the maximum supply capped at 420 million. Users utilize a PotWallet, a digital wallet to store the altcoin.
POT-USD trades around $0.017, up almost 40% YTD. The altcoin currently trades more than 70% below its ATH price in April. Interested investors should also keep an eye on the potential developments in the cannabis space at the federal level.
On the date of publication, Tezcan Gecgil did not have (either directly or indirectly) any positions in the securities mentioned in this article. The opinions expressed in this article are those of the writer, subject to the InvestorPlace.com Publishing Guidelines.
Tezcan Gecgil has worked in investment management for over two decades in the U.S. and U.K. In addition to formal higher education in the field, she has also completed all 3 levels of the Chartered Market Technician (CMT) examination. Her passion is for options trading based on technical analysis of fundamentally strong companies. She especially enjoys setting up weekly covered calls for income generation.

>