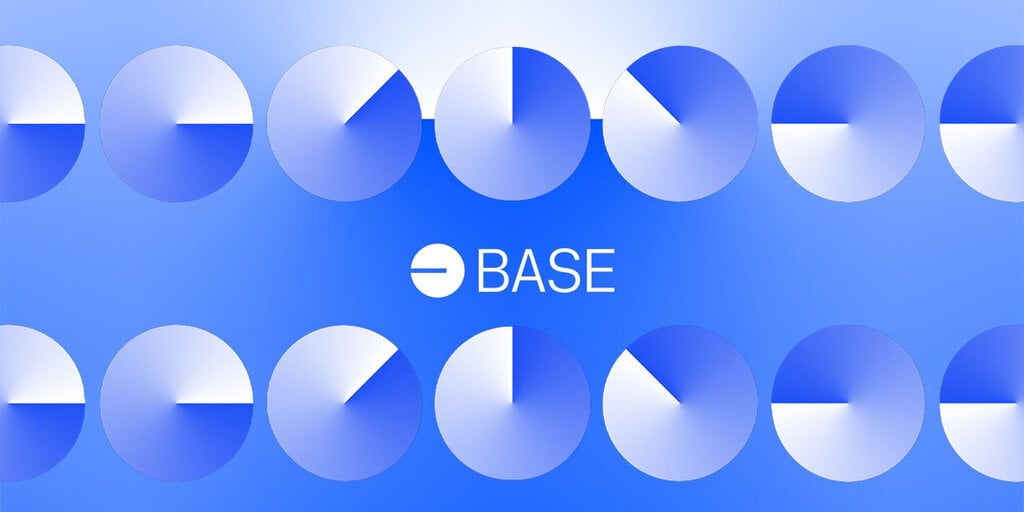 Whether you like it or not Coinbase's "onchain summer" campaign appears to have been a massive marketing win for the firm.
Or more specifically, for the firm's buzzy layer-2 solution Base.
Research from CoinGecko shows that Base was the fastest layer-2 network to hit 1 million addresses, reaching the milestone in just 11 days.
Heavyweights like Arbitrum and Optimism took an order of magnitude longer, reaching the million-address figure after 303 days and 191 days, respectively.
Though Base is rallying big brands to launch on the network—including Coca-Cola, Showtime, and Atari—most of the network's activity revolves around pretty evergreen crypto activities.
From meme coins to Twitter knockoffs, folks are making the leap over to try their hand at run-of-the-mill crypto degeneracy. This summer, tokens like BALD, COIN, and BASED all dominated attention on the network.
After less than a day, for example, BASED had already racked up a market capitalization of $291 million. Before developers behind the project rugged liquidity, BALD—presumably named after Brian Armstrong's hairless noggin—rose more than 3,000% on July 31.
Then came Friend.tech, the tokenized version of Twitter that wooed OnlyFans creators and crypto degenerates alike.
These crypto-native activities are also making serious cash for Base. In cumulative revenue, the network has generated $4.9 million since its launch.
Removing fees for pushing that activity to the Ethereum mainnet, Base is still left with $3.3 million.
With the network launching its mainnet on August 9, just 22 days ago, that's some serious business. Prior to the official launch, folks had already bridged money over, hence revenues prior to August 9.
For comparison, Arbitrum's generated $63 million in revenue since its launch (and just $16.5 million in profit). Optimism generated $43 million in revenue and $9.9 million in profit.
"Onchain data reveals a slight declining trend in Base's weekly percentage profit margin," a spokesperson for on-chain analyst group SeaLaunch told Decrypt. "However, even over a month post-launch, Base's profit margin stands strong above 60%—which is significantly higher than other L2 rollups profit margins."
But so long as the Base memes keep flowing and the gamblers keep gambling, the sky's the limit for Coinbase's latest on-chain experiment.
Decrypting DeFi is our DeFi newsletter, led by this essay. Subscribers to our emails get to read the essay before it goes on the site. Subscribe here.
Stay on top of crypto news, get daily updates in your inbox.

>