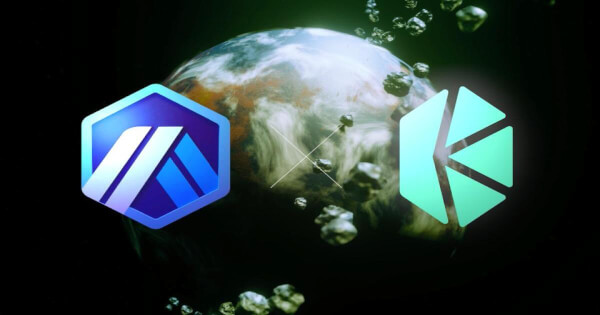 Arbitrum ($ARB) Incentives Working Group released a proposal outlining a Short-Term Incentive Program. The initiative aims to distribute up to 75 million ARB tokens from DAO-funded incentives to active protocols on the Arbitrum network. The proposal is the result of multiple community calls and workshops involving various stakeholders.
Objectives and Rationale
The program is designed to achieve four primary goals:
Support Network Growth: Accelerate the distribution of incentives to Arbitrum decentralized applications (dApps) to foster network and ecosystem expansion.
Experiment with Incentive Grants: Uncover new incentive strategies to boost user engagement, transaction volume, and liquidity.
Find New Models for Grants and Developer Support: Generate maximum activity on the Arbitrum network.
Create Incentive Data: Collect data on the effectiveness of distributed grants to inform future incentive programs.
The proposal aims to increase volume, transactions, users, and liquidity in the Arbitrum ecosystem. It serves as an experimental program with the primary objective of promoting innovative incentive strategies while ensuring basic safeguards.
Financial and Operational Details
The program will have a budget of 75 million ARB earmarked for incentive grants. Additional allocations include:
A 37,000 ARB operational budget for community and project facilitation.
20,000 ARB to @tnorm for community moderation.
12,000 ARB for PL-ARB Grants Safety Multisig.
5,000 ARB for delegate contributions.
Eligibility and Evaluation Guidelines
Grantees are required to meet specific criteria, including providing a spending plan, pro forma, and the grant's objective. They must also commit to sharing data on distributions, transactions, and key metrics like daily Total Value Locked (TVL), transaction volumes, and unique addresses.
The program offers four grant categories:
Beacon Grants: Up to 200K ARB for protocols live on Arbitrum for at least two months and meeting specific TVL or volume criteria.
Siren Grants: Up to 750K ARB for protocols live for at least four months and meeting higher TVL or volume criteria.
Lighthouse Grants: Up to 2M ARB for protocols live for at least six months and meeting even higher TVL or volume criteria.
Pinnacle Grants: Over 2M ARB for protocols live for at least 12 months and meeting the highest TVL or volume criteria.
Timeline and Approval Process
The program will undergo a three-week approval process across two cycles, each consisting of an application period, review period, and voting period. The first cycle begins on September 15, 2023, with funds distributed by October 6, 2023. The second cycle commences on October 6, 2023, with funds distributed by October 27, 2023.
Outstanding Questions
The proposal addresses concerns about exceeding the budget and plans for excess funds. If the budget is exceeded, funding will be allocated on a first-come, first-serve basis. Excess funds will be returned to the Arbitrum Treasury.
Conclusion
The Arbitrum Short-Term Incentive Program aims to catalyze network growth and user engagement through a one-time, community-driven initiative. With specific eligibility criteria and evaluation metrics, the program seeks to ensure transparent and effective distribution of incentives. The initiative offers a glimpse into Arbitrum's strategic approach to fostering a dynamic ecosystem.
Image source: Shutterstock

>