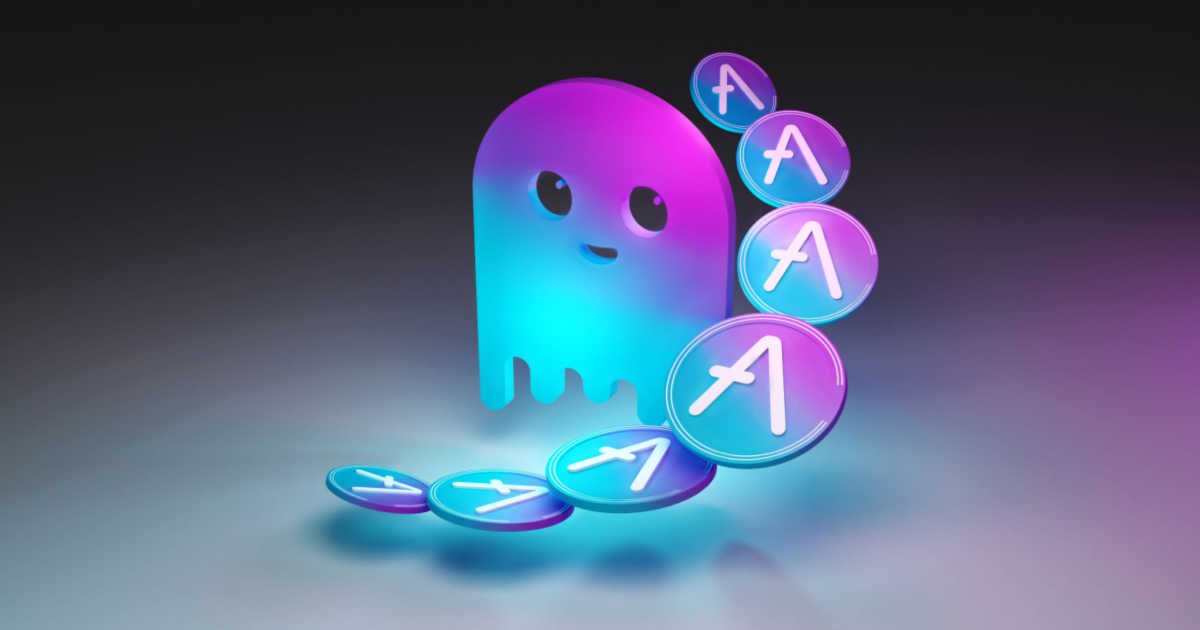 A transaction involving ARB tokens has caught the attention of the cryptocurrency onchain analysts. ARB is the native token of Arbitrum network.
A whale with address 0xe04d0484ffb9e0b4567794008e5b8a7c7f6b7e6d transferred 2,689,046 ARB tokens into Binance just a few hours ago. 
Source: arbiscan
Just 3 days ago, the same whale sent 2 Million ARB to Binance.
The whale address has 6,750,000 ARB tokens, equivalent to $8.34 million. These ARB token are withrawn from Binance, OKX, and Coinbase Prime between March 29 and May 17, 2023. The average price of these tokens at the time of withdrawal was $1.235 each, according to onchain analyst EmberCN.
If these tokens were to be sold at the current market rate, the whale would incur a loss of approximately $850,000.
Key Transaction Details
The transaction was confirmed on the blockchain with the hash 0x87a286a17c0f1e792a5e46f4f38e62b2e3aa2c6c0b81cb65cea0a43cb5bec20a.
The funds were transferred from address 0xe04d0484ffb9e0b4567794008e5b8a7c7f6b7e6d to address 0x3c2efda2a31660cbf0645d1d9cd442a1588723d4.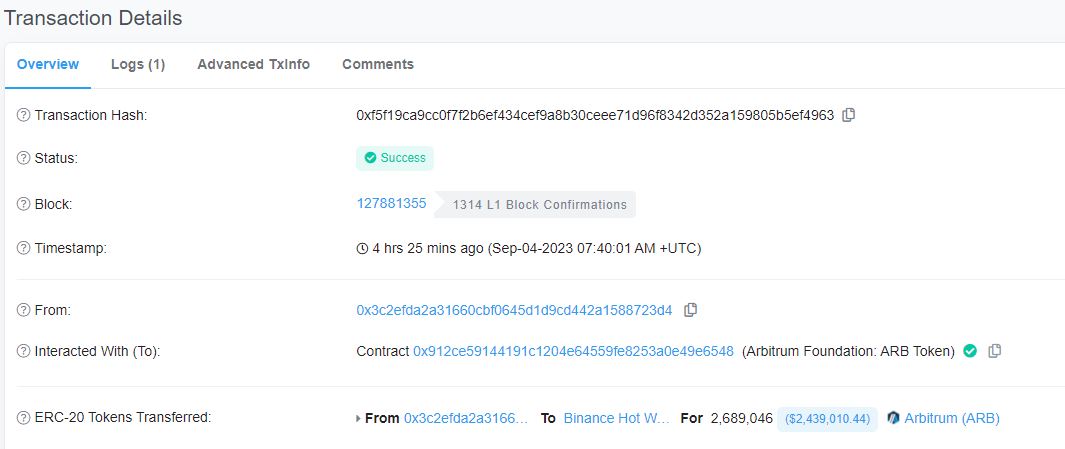 Source: arbiscan
It was successfully processed in block 127878480, with 1204 Level 1 block confirmations. The timestamp indicates that the transaction occurred at 07:27:33 AM UTC on September 4, 2023.
Market Implications
While the reasons for these large transactions remain unclear, they do raise questions about market sentiment surrounding ARB tokens. The activity comes amid a period of market uncertainty, where large moves into crypto exchanges by single entities can have a negative effect on token prices and investor confidence.
Recenly, Blockchain.News reported "Arbitrum Proposes 75 Million ARB Short-Term Incentive Program".
Image source: Shutterstock

>