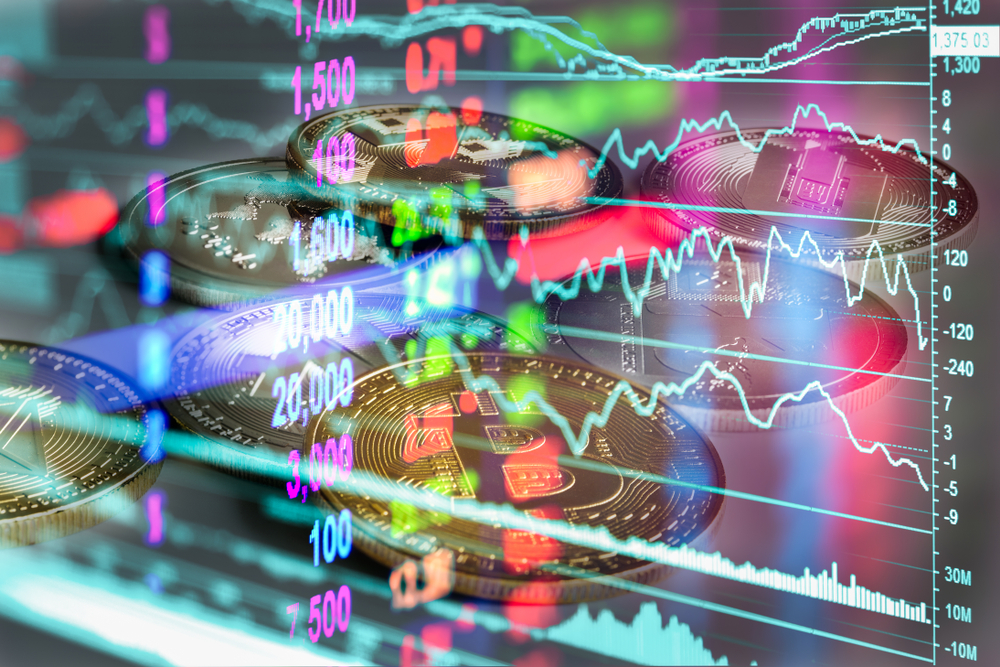 Bitcoin (BTC) jumped to highs of $55,300 on Wednesday even as traditional risk assets such as stocks tumbled and the dollar rose. Meanwhile, as BTC price rose, the majority of Altcoins were initially unmoved only to follow up with explosive price action when Bitcoin sort of cooled down.
Selected tokens such as Shiba Inu (SHIB, +43.81%), Fantom (FTM, +37.55%), Function X (FX, +172.79%), Bitcoin Diamond (BCD, +40.01%) Radicle (RAD, +114.63%), Dogelon Mars (ELON, + 75.60%), DigitalBits (XDB, +35.50%), Pirate Chain (ARRR, +26.41%), Burger Swap (BURGER, +56.87%) have posted significant gains in the last 24 hours.
Shiba Inu (SHIB) skyrocketed after Tesla's CEO shared a picture of Floki, his Shiba Inu puppy, casually chilling in one of the electric vehicles that made him a billionaire. SHIB's recent move to highs of $0.00003512 on Oct. 7 brings the price barely 12% away from its all-time highs of $0.00003999. Consequently, SHIB rose to become the 13th largest cryptocurrency by market capitalization, flipping the likes of Avalanche, Litecoin, and Chainlink.
Inevitably, the frenzy translated into a bounce in dog-themed meme coins like Dogelon Mars (ELON) and Baby Shiba Inu (BABYSHIBAINU), which have both seen their prices rise significantly since the "floki frunkpuppy" picture surfaced online.
Dogelon Mars (ELON), a coin based on Elon Musk and his love for space travel has soared 246% in price since the start of October, marking each day in green to reach highs of $0.000000180 on October 7.
Baby Shiba is a meme coin focused on a roadmap to bring its value "to the moon". Baby Shiba Inu offers a new reward system for NFTs, Staking, and traded up 451.20% at $0.00000001307, as of press time.
Another coin presently enjoying the attention garnered by the Tesla CEO Shiba pup is Flokifrunkpuppy (FLOKIFRUNKPUPPY) which was launched on October 4. On its official website, it states "Flokifrunkpuppy is inspired by Elon's pup Floki" The coin is currently changing hands at $0.0000002125, posting over 80.66% gains in the last 24 hours.
Function X token, the governance token for the Function X project rallied nearly 170% on Oct. 6 after Coinbase announced its listing:
"Inbound transfers for FX, JASMY, TBTC & WCFG are now available in the regions where trading is supported. Traders cannot place orders & no orders will be filled. Trading will begin on or after 9 AM PT on Thursday, October 7, if liquidity conditions are met".
Radicle, a decentralized network for code collaboration is seeing a price increase following a Binance listing.
"Binance will list Radicle (RAD) and will open trading for RAD/BTC, RAD/BNB, RAD/BUSD, and RAD/USDT trading pairs at 2021-10-07 07:00 (UTC)".
Bitcoin Consolidates Its Next Move!
Bitcoin's climb to $55,300 saw funding rates flipping positive across exchanges due to immense buying pressure. Funding rates skewing overly positive may indicate that the market is expecting further upside resulting in several longs. In such a scenario, a mass unwinding of positions could quicken and spiral into a downward move, should it begin.
Though the expectations of a retracement remain in the short term, analysts expect the dip to be limited in scope. Bloomberg's senior commodity strategist Mike McGlone expects BTC to flip the $50k psychological resistance into support during the next leg of the bull market, indicating that Bitcoin's (BTC) explosive price action above $50,000 this week may well continue into Q4.
Bitcoin was trading at $54,229 as of press time.
Image Credit: Shutterstock

>