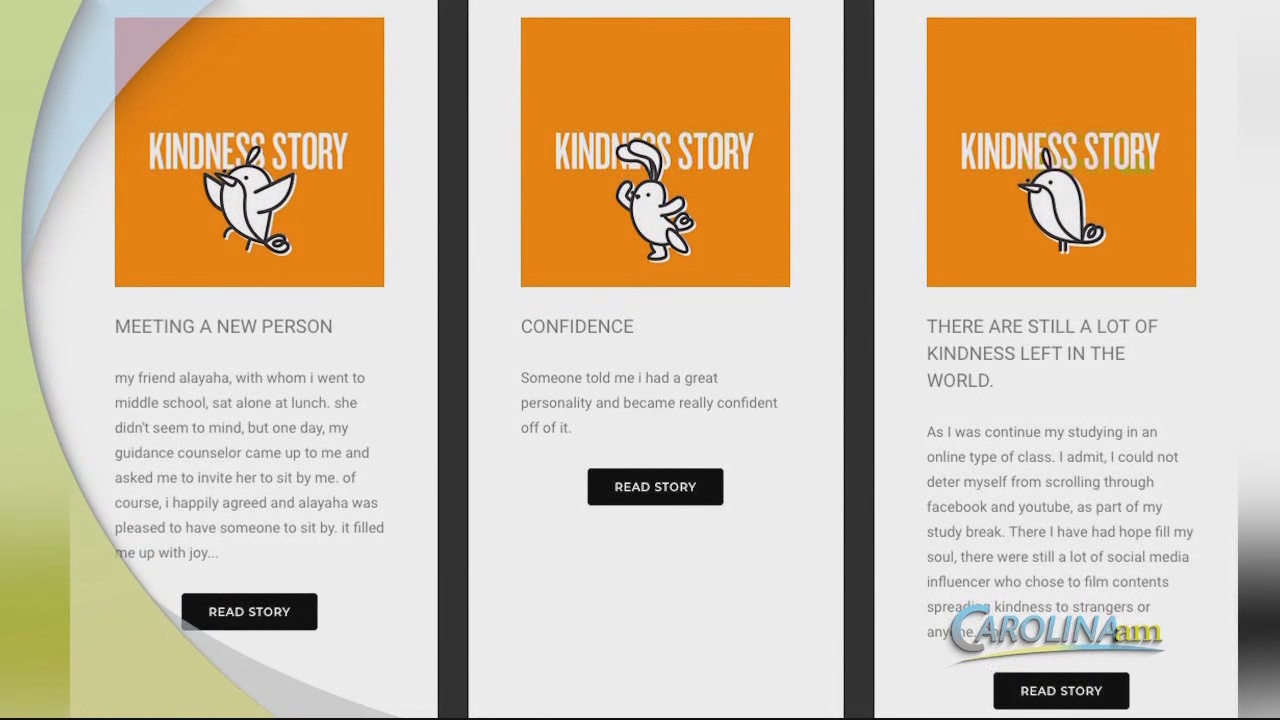 Acts of kindness reported from across the world to our backyards!
Wednesday is the day of the week Carolina A.M. observes kindness from around the world to our backyards.  Since beginning a random acts of kindness campaign many have shared their experiences with the WFXB team.  Did you know there is a Random Act of Kindness Foundation? It's a national site created much for the reasons we began ours, Carolina Kindness, to spark and spread kindness. We took a peak to see what others around the world were sharing and found a middle schooler that sat beside the "new person" for lunch, a dog is rescued, a grocery bill paid, a compliment was paid that changed the course of one woman's day.  These are drops in the ocean happening across the country, rippling through communities.
Carolina Kindness
"A Day of Hope"
A group of volunteers across the Grand Strand got together for a day of what they call A Day of Hope.  These volunteers have been collecting donations, raising funds, and praying for students in our area.  Many more have joined in by donating a book bag, supplies, and resources some students wouldn't otherwise have.  Fundraising takes a lot of work.  You may recall Sheila Karsevar came on our show when they were organizing the golf tournament for this.  We are happy to report, 208 kids received things like new school supplies, backpacks and shoes.
Treats for Troops 
Another Carolina Kindness comes from the Blue Star Mothers of Coastal Carolina.  In the midst of also planning for Wreaths Across America in December, they gathered over the weekend at the American Legion Post 49 in Socastee and filled boxes with treats for the troops.  We may never know what it means to get something like this when you are away from your family serving, especially during the holidays.

>