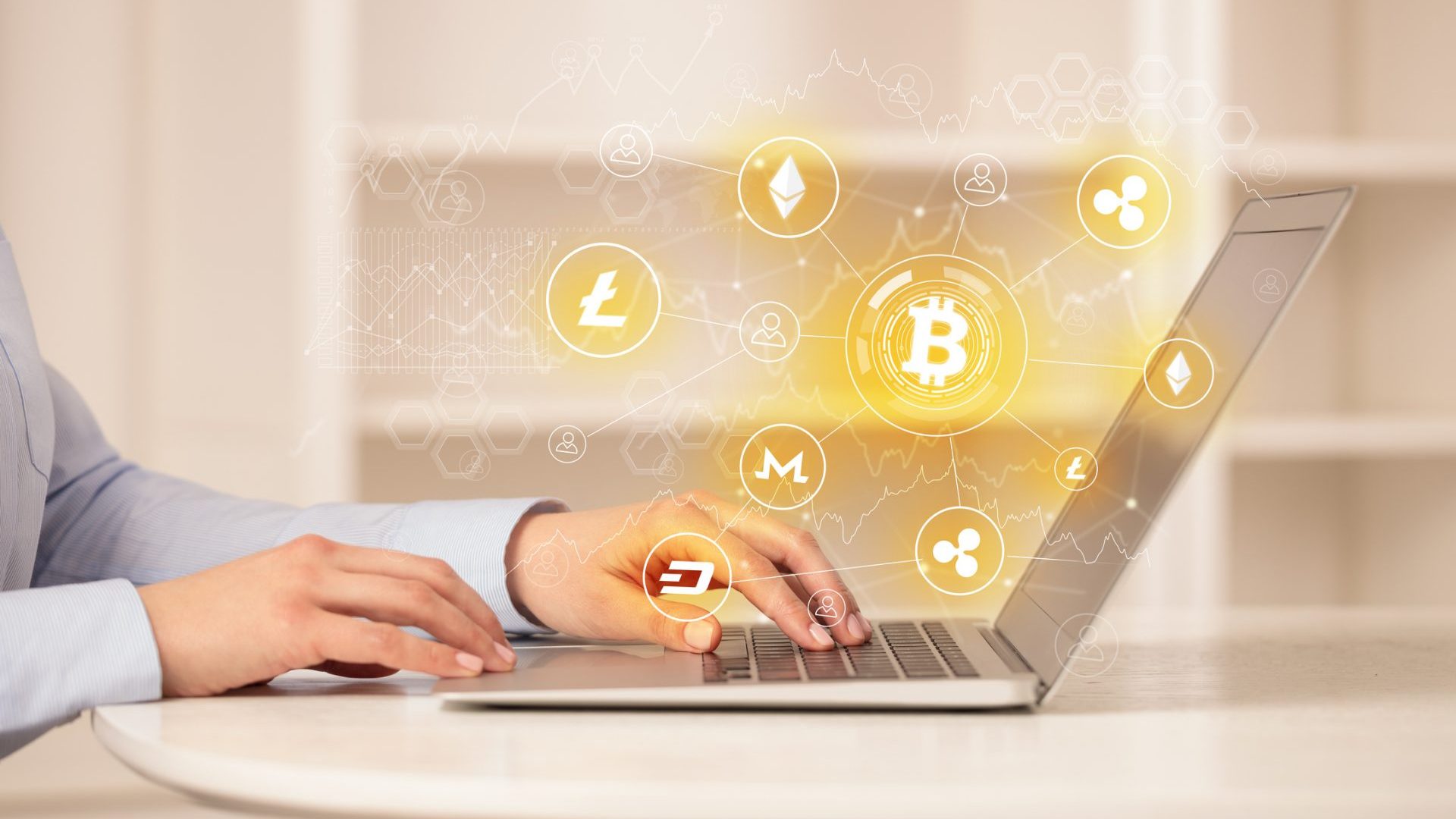 ra2studio / Getty Images/iStockphoto
Coinbase is an online platform where you can buy, sell, store and transfer your cryptocurrency. Its mission is to facilitate an open financial system and help users convert digital currency to and from their local fiat currency.
Being a legitimate broker and cryptocurrency exchange, Coinbase attracts many high-profile investors. While it is better for beginners, its upgraded version, Coinbase Pro, has advanced features, such as a broader array of order types and performance charts.
However, not everyone is a fan of the platform's interface or high fees. Our list will help you find the best Coinbase alternative for your daily crypto transactions.
7 Coinbase Alternatives
Many users complain about Coinbase having poor customer support. On top of that, the deposit time spans a few days if you are using a bank transfer. Plus, fees such as for network transactions and miner's fees can be high. It makes sense that so many people may be searching for a Coinbase alternative.
Here are some options to choose from:
1. Gemini
According to the developers, Gemini offers elegance and simplicity on its platform, where you can build a crypto portfolio for yourself.
Since it is fully regulated, you can trade crypto all over the world with confidence. Gemini trades in Bitcoin Cash, Bitcoin, Ethereum and similar currencies.
As for the fees, you can expect to pay nothing for volume trades. The security on the platform is also impressive. Overall, it is a decent crypto exchange for beginners who do not need a lot of advanced capabilities.
Features
Up to 3% back in Bitcoin and other cryptos on purchases with Gemini credit card
SOC 1 Type 2 and SOC 2 Type 2 compliant
U.S. dollars held in the account are eligible for FDIC insurance
2. eToro
eToro advertises itself as a crypto exchange with a social trading concept. Users on eToro can view their peers' portfolios, getting crypto-related tips from them.
If you are unsure about your crypto trading skills, you can copy high-profile traders on the platform. Using this feature, your crypto is automatically traded when they trade.
Even better, beginners who do not want to lose their real money can try the exchange with a $100,000 virtual portfolio with a demo account. Although Coinbase has tutorials and guides on crypto trading, a virtual portfolio allows you to get hands-on with the process.
More importantly, there are no trading fees and no hidden fees on the platform. When you purchase a cryptocurrency, eToro charges you a spread and adjusts it when you sell your currency.
Conversion fees on eToro are very low, a mere 0.1%.
Features
Two factor authentication
17 cryptocurrencies available
0% commission charges
Cold storage on cryptos held in the trading platform
3. Binance
If you're interested in altcoins, chances are you have already heard of Binance. Binance offers over 50 altcoins, in addition to customer support available any time through the platform's online contact form.
Binance is comparable to Coinbase Pro in the respect that you can trade crypto pairs. However, the latter has more trade options.
Features
Payment methods include: SWIFT bank transfer or bank deposit, credit or debit, P2P trading or via third parties, such as Simplex
A 0.1% trading fee on any transactions not using a Binance or BNB coin
Two factor authentication and biometric login
Lite and Professional mode for users on the mobile app
4. Robinhood
If you want the best of both the crypto and conventional finance worlds, try Robinhood, where you can trade both stocks and crypto side-by-side.
Before discussing its features, we must warn you that the platform does not allow you to withdraw your coins, although the feature is expected to be released soon. Thus, you will have to sell your crypto if you want to purchase altcoins on another exchange.
To get started, all you have to do is download the Robinhood app, where you can manage all your investments in one place. Interestingly, the platform lets you use your stock funds to purchase crypto.
Features
No trading commission
Two factor authentication, biometric login and cold storage
ACH transfers
Stocks and crypto trading in one place
5. Bitfinex
Bitfinex allows you to trade Litecoin, Ethereum, EOS and other cryptocurrencies. The trading platform also has advanced chart tools for pro users who want to visualize their gains and current market conditions.
Moreover, you can download the Bitfinex app on your iOS or Android mobile devices to trade crypto on the go.
Features
Integrates with multiple products and platforms
Allows up to 10 times the leverage trading
Supports several different order types
Comprehensive reports
6. iTrustCapital
Have you ever thought about saving crypto as your retirement plan? Well, iTrustCapital enables you to do that. The platform offers cryptocurrency IRA accounts.
You can open an account by transferring a current IRA, or else fund a new account. Alternatively, you can roll over your current employer plan.
The best thing about these trades is they are not taxable. The trading fees are reasonable, with a 1% standard fee. In addition to the trading fee, you also have to pay $29.95 a month to maintain your account.
Features
Allows trading in BTC, ETH, XRP, LTC, BCH, EOS
1% trading commission
Two factor authentication and cold storage
7. Kraken
Last but not least is Kraken, which is ideal for advanced traders who do not fancy the simplistic features of Coinbase. The platform allows users to trade at least 90 cryptocurrencies as well as USD, AUD, euros and other fiat currencies.
One thing that makes Kraken superior to Coinbase is the verification level feature. These are: Starter, Express, Intermediate and Pro. You can be a Starter with abilities like depositing, withdrawing and exchanging crypto.
Intermediate users on Kraken have the same features plus fiat currency deposits. You need to give your social security number for this level. Meanwhile, the Pro verification gives you access to the OTC trading desk and dark pool. This level allows you to make high-volume orders.
While these features are helpful, Kraken's interface can be confusing to newbies.
Features
Worldwide availability
0% to 0.26% fees on the total value of orders
Cold storage and two-factor authentication
Wire transfer
Final Take
Before you choose a cryptocurrency exchange, make sure you have a clear idea about your investment plans. If Coinbase is not the best fit for you, try one of these Coinbase alternatives.
GOBankingRates' Crypto Guides

>