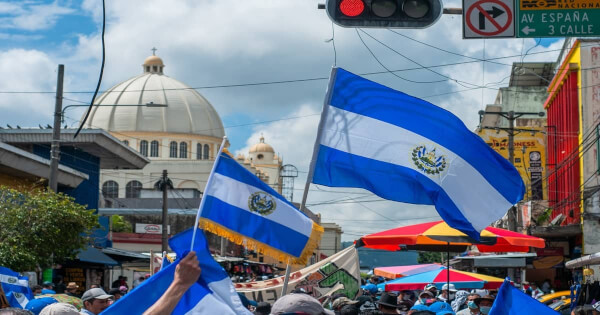 Forty-four nations are expected to meet in El Salvador to discuss issues touching on banking the unbanked and Bitcoin adoption, according to President Nayib Bukele.
President Bukele tweeted:
"32 central banks and 12 financial authorities (44 countries) will meet in El Salvador to discuss financial inclusion, digital economy, banking the unbanked, the Bitcoin rollout and its benefits in our country."
The May 17th meeting had the financial authorities and central banks from various countries like Madagascar, Kenya, Egypt, Nigeria, Uganda, Paraguay, Rwanda, Jordan, Pakistan, Haiti, Ghana, and Costa Rica.
Ever since Bitcoin became legal tender in El Salvador in September last year, the country has crafted a name for itself in the crypto space.
For instance, the nation has adopted the "buying the dip" strategy because it does not shy away from accumulating more Bitcoin. El Salvador recently bought the dip by adding 500 BTC to its portfolio. This happened as the crypto trading world was in a sell-off panic mood triggered by Fed's interest rate hike. 
With this latest purchase, the country now holds a total of 2,301 bitcoins worth around $71.7 million, continuously being one of the most encrypted countries in Central and Latin America.
However, President Bukele has been criticized for gambling with the nation's reserves based on this strategy.
Nevertheless, El Salvador has shown its unrelenting nature, even reforming laws to grant citizenship by investment to foreign Bitcoin investors. 
At the time, President Bukele acknowledged sending at least 52 reforms to the country's Congress to remove red tape, reduce bureaucracy, and create tax incentives and citizenship in exchange for investments and stability contracts because he intended to make El Salvador a haven of crypto freedom.  
Image source: Shutterstock

>