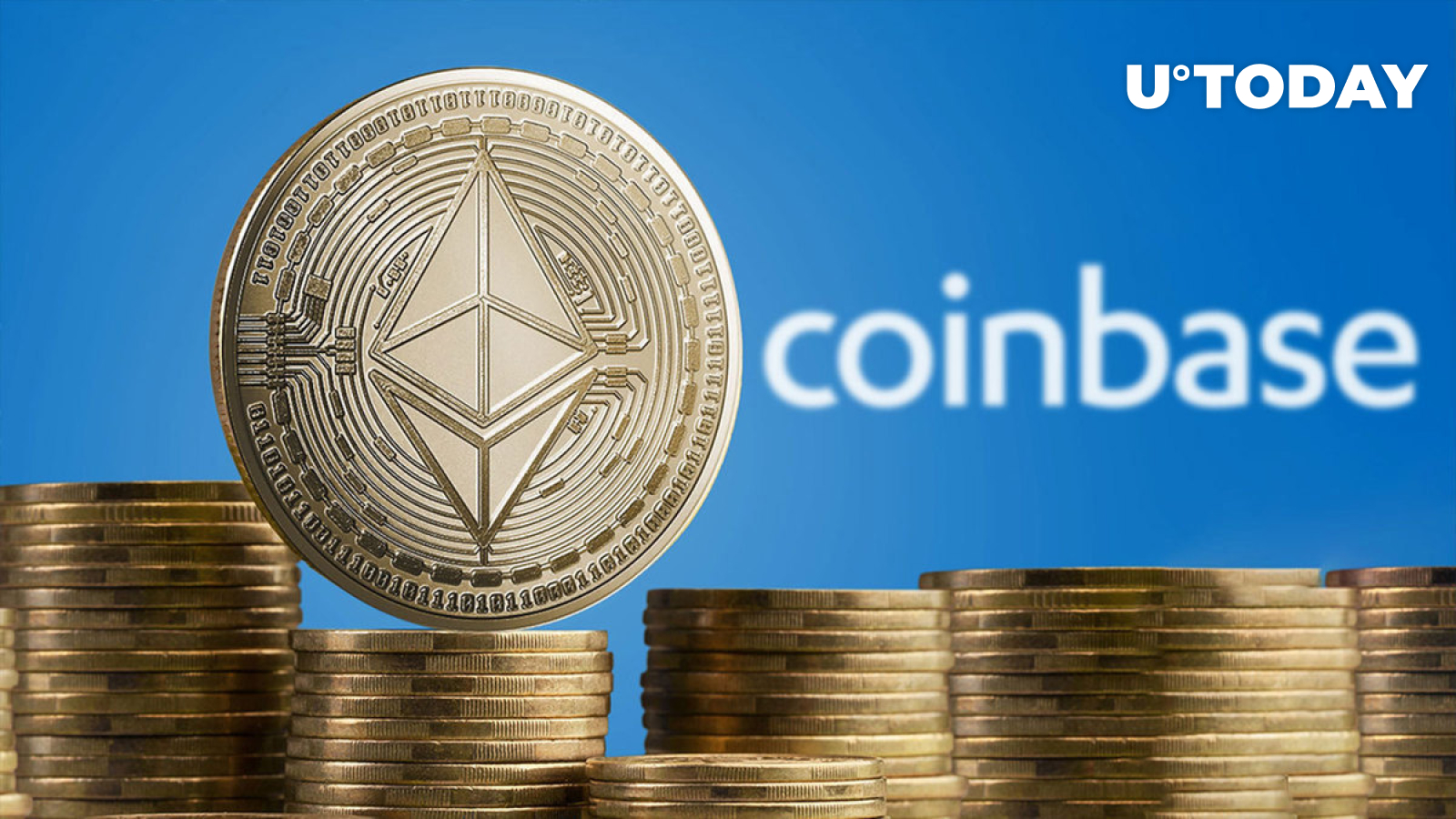 Yuri Molchan
Close to half a billion USD have been transferred to Coinbase exchange as on-chain transaction volume spikes to highest point since June
Several sources have reported that a staggering amount of Ethereum worth nearly half a billion USD has been shoveled to the Coinbase exchange. On-chain data company Arkham Intelligence showed what happened to those hundreds of thousands of Ether later on.
In the meantime, an anonymous whale has continued to purchase Ethereum on the dip since July.
300,000 ETH moved to Coinbase from two wallets
The first thing Arkham Intelligence stated, according to a tweet by insider Colin Wu, is that the sending addresses are cold wallets that belong to Coinbase. The two transfers, carrying 150,000 ETH each, hit a hot wallet of Coinbase and were later on distributed to other, multiple wallets in lumps of 4,282 ETH.
The motive for these transactions has not been explained, but possibly Coinbase was redistributing its ETH supply.
Santiment analytics company has also commented on that astounding Ethereum move to Coinbase, saying that these two transfers are among the biggest ones made this year, and this is overall the highest on-chain transaction volume spike since June 13.
Santiment believes these two Ethereum transactions will hardly impact the current ETH price.
Whale grabbing Ethereum at bottom
@lookonchain tracker of "Smart Money" wallets noticed that a whale who bought a large amount of Ethereum earlier this year on the dip has done so again, acquiring almost 10,000 ETH as Ethereum fell to the $1,610 level.
By now, the price of the second largest cryptocurrency has recovered a little, regaining the $1,625 mark on the chart.
He transferred 36 million USDT to the Binance exchange and then withdrew 9,819 ETH from there. Earlier this year, per a previous tweet posted by the same source, the same whale managed to buy 8,188 ETH on July 1. On that day, the news spread that the SEC regulator had rejected the Bitcoin ETF filings made by BlackRock and other fund managers, calling those filings "inadequate." Ethereum then quickly plunged and rose again. The aforementioned whale managed to buy Ethereum before it went up.

>