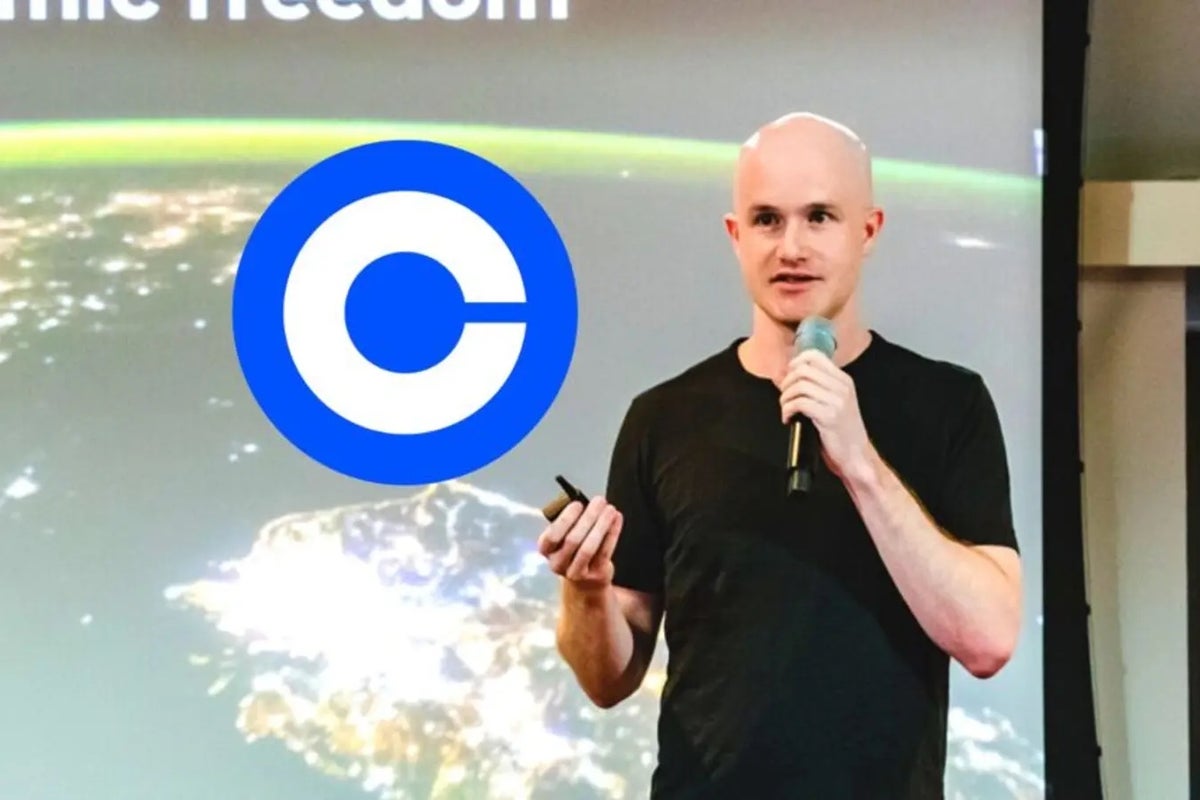 Coinbase COIN CEO Brian Armstrong has unveiled a list of ten innovative crypto ideas he believes hold the potential to revolutionize the digital currency space.
Armstrong's vision is not limited to what Coinbase can achieve but extends to the broader crypto ecosystem. He hopes to inspire developers and entrepreneurs to bring these ideas to life.
"Bear markets are for building, so why not start today?" he asks.
Also Read: SEC's Bitcoin ETF Denial Rejected By Court: Is This The Beginning Of The End For Regulatory Hurdles?
The crypto industry is still in its early stages, Armstrong says, adding that in a few years, many will regret not starting a crypto venture in 2023.
"The crypto space is in its infancy," he stated. "In five years, many entrepreneurs will be looking back wishing they had started a crypto company in 2023."
This forward-thinking approach by Armstrong and Coinbase aligns with the themes set to be explored at the upcoming Benzinga's Future of Digital Assets Conference. The event will delve into the evolving dynamics of digital assets, offering attendees insights from industry leaders and a comprehensive understanding of the future trajectory of the crypto world.
Among the top ideas shared by Armstrong include:
Flatcoin: A decentralized currency that tracks consumer prices, such as the U.S. CPI, to maintain purchasing power. This could be achieved by backing the currency with a basket of assets or using an algorithmic approach.

Onchain Reputation: A decentralized protocol that assigns reputation scores to addresses or ENS names based on onchain data, similar to how PageRank scores websites.

Onchain Ads: A new advertising model for Web 3 where developers pay for distribution only when a user takes an action onchain.

Onchain Capital Formation: A platform combining features of Stripe Atlas and AngelList in Web 3, assisting in company registration and fundraising.

Job/Task Marketplace for Crypto: A global job market where tasks and jobs are posted with payments made in crypto.

Privacy for Layer 2: Introducing privacy features to layer 2 solutions in the crypto space.

P2P Exchange Fully Onchain: A decentralized P2P exchange with features like escrow, reputation, and mediation.

Onchain Games: Games where players own in-game items that can be used in persistent virtual worlds.

Tokenizing Real World Assets: Bringing real-world assets like commodities, T-bills, and luxury goods onto blockchain networks.

Software To Start and Manage Network States: Tools to manage various aspects of startup cities and network states, from voting and governance to taxation and service provision.
Armstrong also left room for new ideas, stating, "You may have a better idea than all the ones above. In fact, I hope you do!"
Read Next: Bitcoin, Dogecoin Now On Robinhood Wallet As Demand For Crypto Soars

>